The Wills, Trusts, and Estates Planning Lawyer You Can Trust
My firm is designed to take care of my clients, often during a traumatic time. I know that the decisions you make in these areas make all the difference in the world about your future well being and that of your loved ones.
I have worked as a business manager (for World Products/NEC), an engineer, and a lawyer. I was a Sargeant (Missile Guidance and Flight Control Technician) in the Air Force.
I am a graduate of the University of California, Hastings College of the Law. Although I graduated from law school and passed the bar in 1979 I alternately continued to work as an electrical engineer and to continue my education (ultimately receiving a Ph.D. in Business Administration) until 1988, when I began the full time practice of law.
I practiced with several top firms in California, including the former Pillsbury, Madison and Sutro, and I was a founding partner in the firm of Henneman and Saunders (now Henneman and Associates)
For much of my legal career I concentrated in the practice of Intellectual Property law, but in the latter part of my career I have increasingly turned toward combining my legal education with my business education and experience until I eventually restricted my practice to the several areas discussed herein.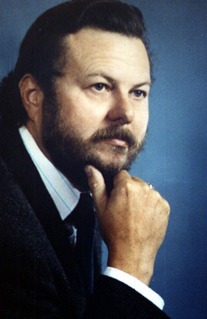 My wife and I moved to Arnold in 2000 just because we love it here. I have always been more of a country guy than a city guy, anyway. For about 8 years I continued to work as in house counsel for a hi-tech company in Cupertino, meaning that I had to commute 150 miles each way, just about every week, and stay over there for 2 or three nights per trip. Of course, that got old. But it also got old not using the full range of my interests, education and experience. That is why I started this present practice.
My goal is to bring the best possible service to my neighbors here in Calaveras County.